Looking back on this year there have been lots of highs and lows. But there is always so much to be grateful for and most of all we are thankful for this amazing community!
Back in January when we were able to gather together (remember that?), CFRG hosted a community meeting.  During that meeting the public created a word cloud of all the things we love about our town.  It's a great list to help us remember all the good things surrounding us.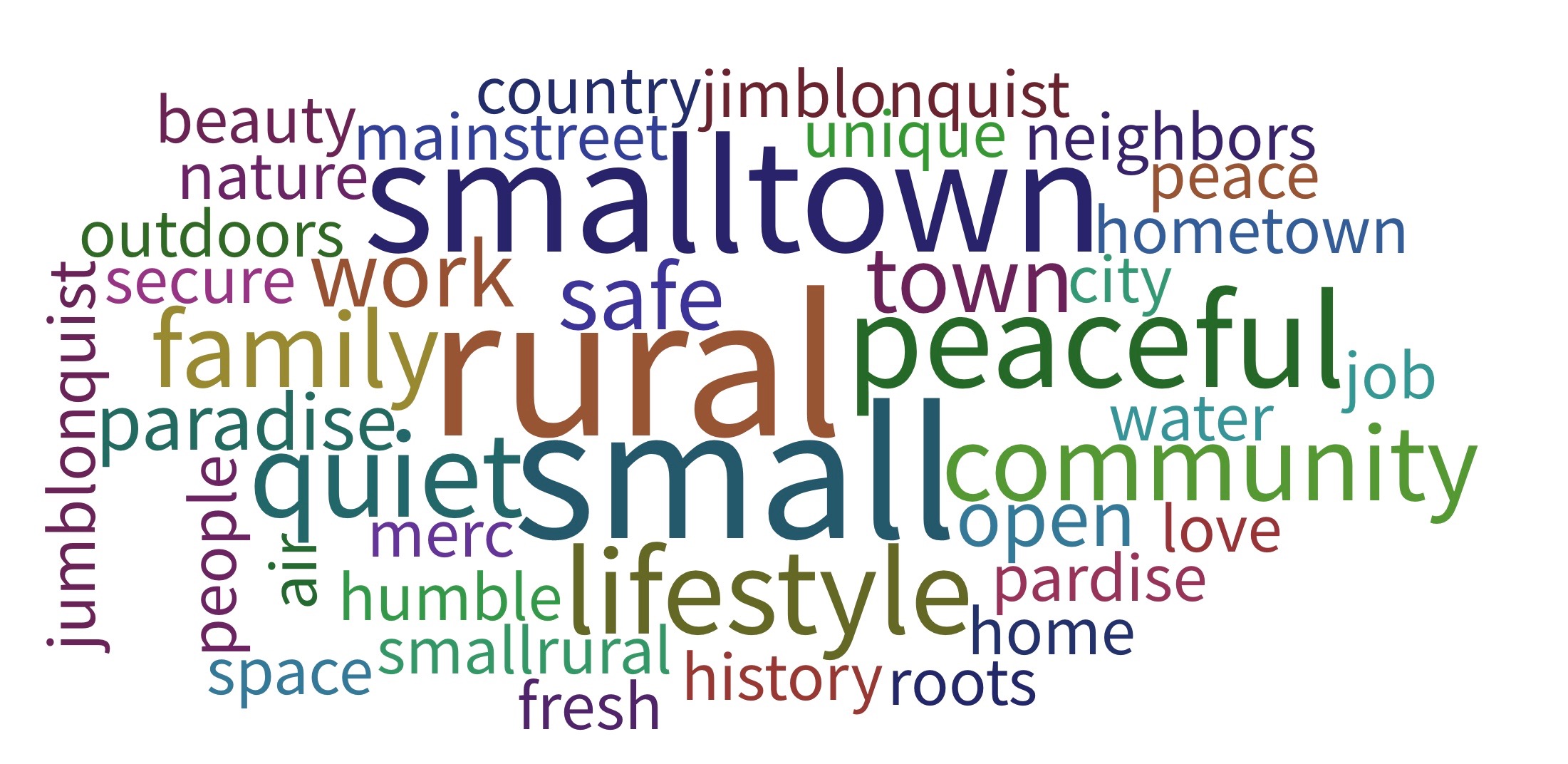 As COVID continues to encroach on our lives and affect us in difficult and sometimes painful ways we wanted to remind you of the help our community has to offer.  Click here Community Resources. This is a neighbor helping neighbor community and there are so many people willing to lend a hand.
As you gather around the table with your family, large or small, we hope you'll take a few minutes to watch this video (click here )  we put together celebrating Coalville and the deep roots of this community.  It's a look back at the way things were…..and the way they will be again soon!!
Have a very Happy Thanksgiving!