Coalville for Responsible Growth started with small group of citizens committed to protecting our rural heritage.  Learn more about how and why this group started and where they are headed.
Gated Communities
It all started with a discussion on social media about a new type of gated community that was coming to Coalville and a desire for people to connect and make a difference. A grass-roots effort began small with a meeting of about a dozen citizens looking to play a more influential role as our town experiences growth.  At that first meeting on November 2, 2019 we were joined by representatives from Utah for Responsible Growth (UFRG) who have a broad range of experience working with citizen groups.  Without their guidance this effort may never have taken root.   A mission statement was adopted that is unique to our group but designed to be in harmony with the goals of UFRG.
Our Mission
"Coalville for Responsible Growth is a citizen group that supports well-balanced and well-planned growth. We seek to honor Coalville's rural heritage while welcoming new people and ideas to our community. We recognize that growth will inevitably bring change to our community, and we embrace the reality of change when it is done responsibly. We advocate for fairness to all parties impacted by growth – existing residents, future residents, local leaders, and the developers themselves. Development should be a collaborative effort that harmonizes the needs and visions of a community, with the desires of the builder.  Land use planning and zoning should remain in the sphere of municipal control, supported and influenced by citizen input. We believe residents know their community best, and have a vested interest in how their community is shaped and influenced by growth."
To sum it up simply we strive to support these core principles.
Fairness
Collaboration
Sustainability
Vision
A Growing Interest
As the weeks went by more and more people expressed interest in becoming involved to help shape the future of Coalville.  Our social media following increased significantly and we began an email subscription to reach even more citizens.  Attendance at public meetings was steadily increasing to the point of overflowing the city hall chambers! People were commenting at hearings, contacting the city leaders and attending special events like our Town Hall Open House.
Including All Viewpoints
People really, really care about this little town.  Community interest extends beyond the city limits and includes our neighbors in all the surrounding areas:
Chalk Creek
Echo Lake
Hoytsville
Wanship
Henefer
…and way beyond
By and large most people want the same thing, a growing thriving community that stays true to it's rural roots.  But as with any large group there can be varying ideas on how to get there.  Early on we realized the importance of respecting and including all viewpoints related to growth and the "I Love Coalville" movement was begun.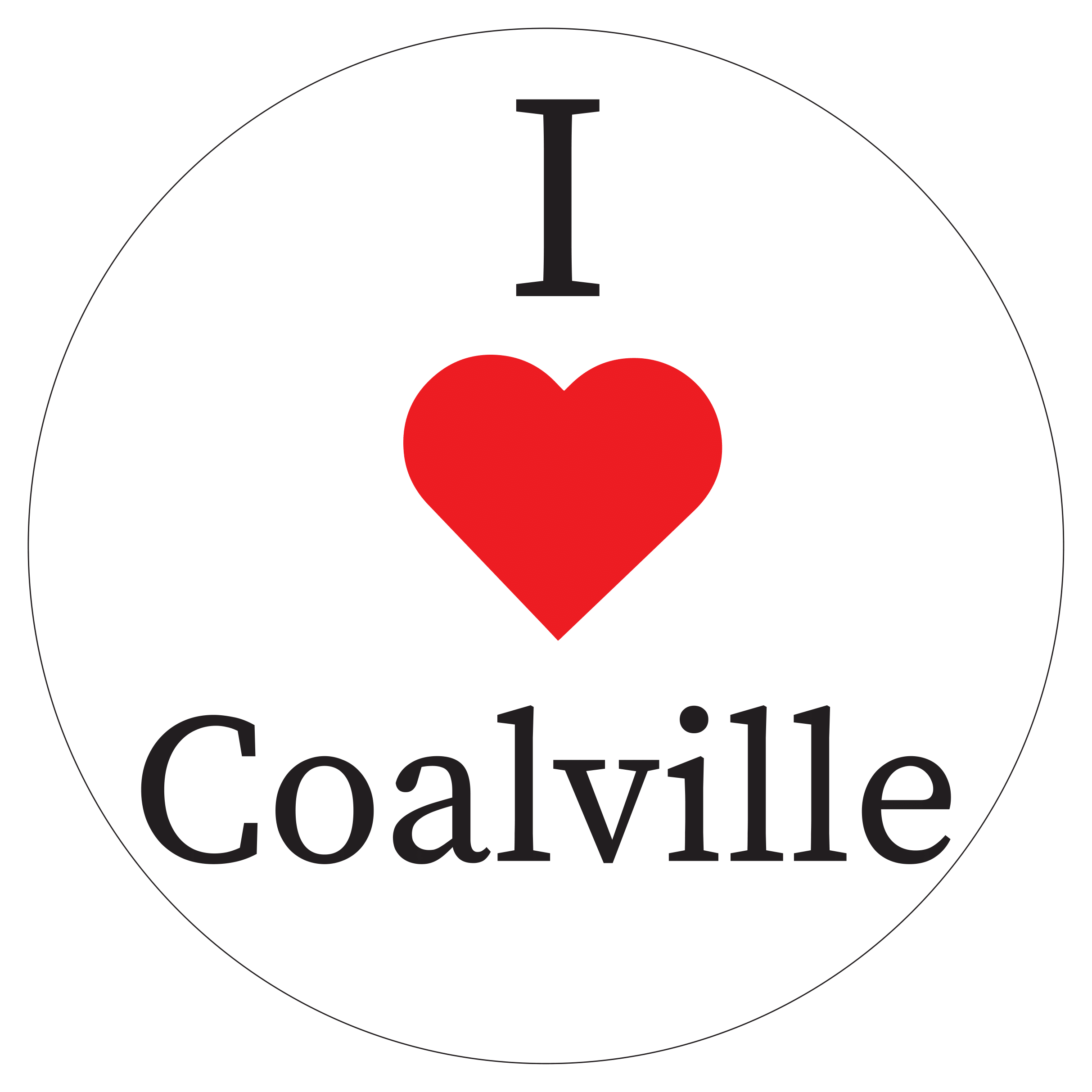 The heart signs began cropping up all over town as people showed their support for citizen involvement in directing the future of Coalville.
Into the Future
Looking back at that first night, it's hard to imagine just how important this group would become. The community is now connected and united in working toward the common goal of preserving all the things that make this town unlike any other place on earth.  Our strength is in our numbers. Join with us, share your ideas and reap the rewards of life in this small town.